Log on to your client account (see Client Login).
To open up an overview of your due or paid invoices, click "Due Invoices".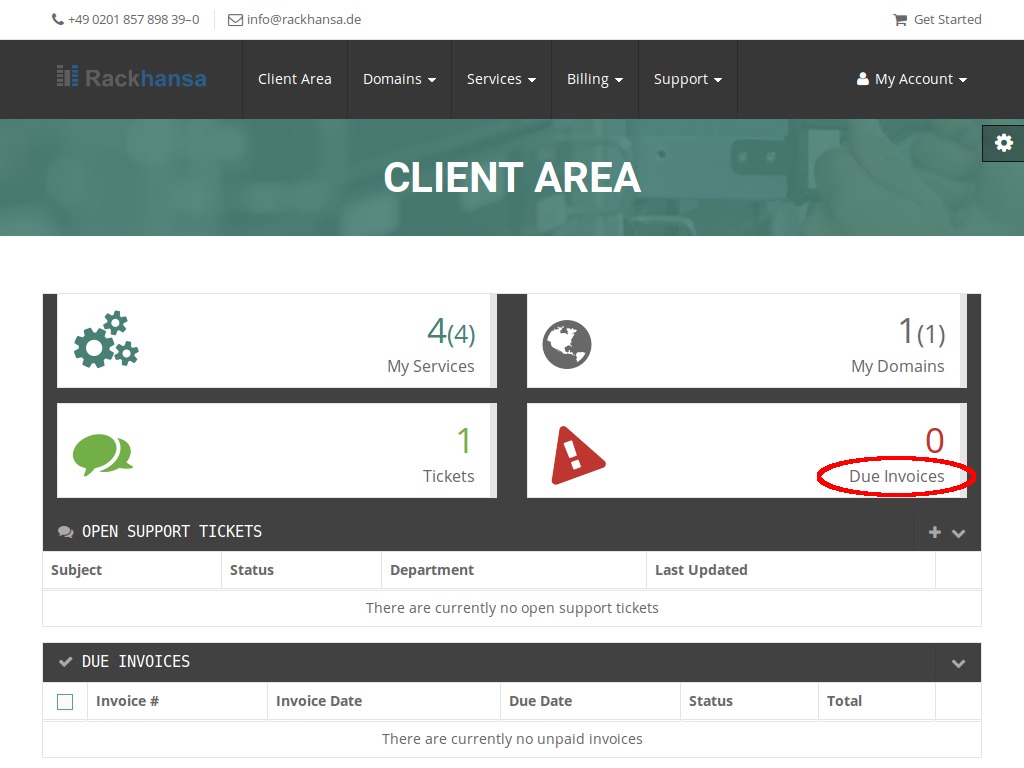 Here You can view the complete history of your purchases and also which dues need to be balanced out. To save your invoices locally or getting them printed in PDF-format, click on the invoice number.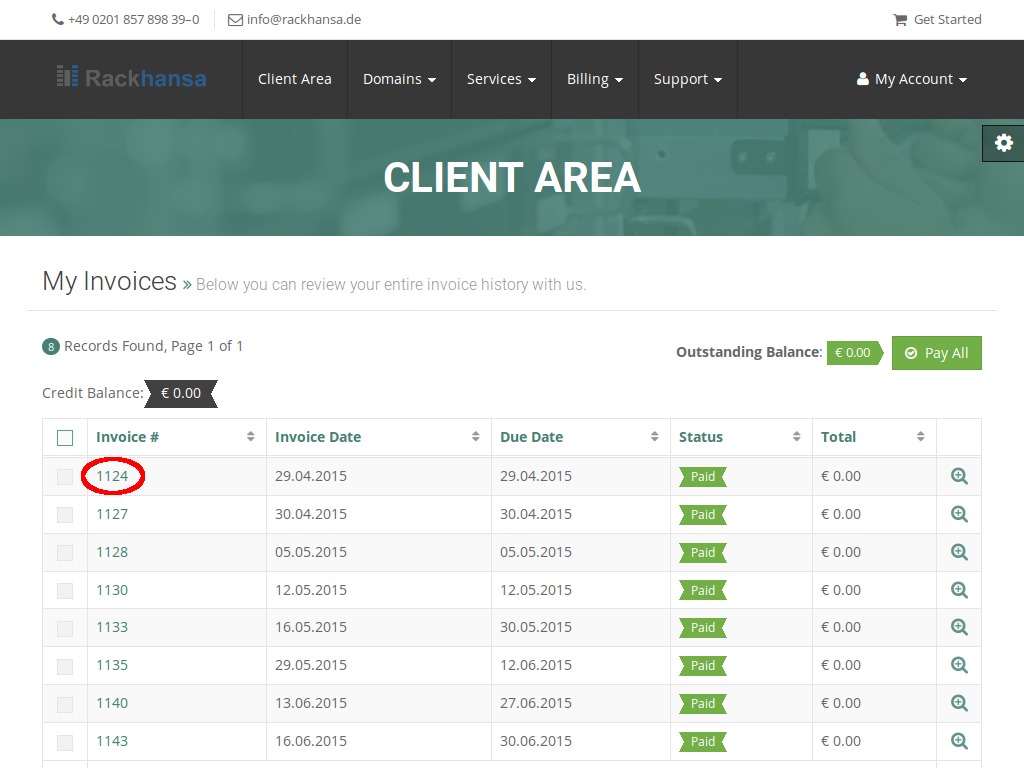 Payment via SEPA basic direct debits
In the following important information is provided to You concerning the comfortable payment via SEPA-direct debit (Single Euro Payments Area). Because of the complex SEPA set of rules, we just can offer this payment to clients from Germany at the moment. A SEPA mandate must be handwritten signed and thus cannot be mandated via email.
Please download this form for a basic direct debit .
Enter all necessary details. Your signature is essential.
You can send it via letter mail or send a fax to +49 0201 857 898 39 – 9
In case of due date your invoices is marked as paid and the direct debit is submitted to our bank. We discharge our duty of advance notice in form of an invoice with references to an upcoming direct debit. The invoice is sent by email. Your account will be debited 6 days at the soonest.
Cancellation of the SEPA mandate can be sent to us via letter mail or Email at any time.
Rejected debits attend high expenditure and costs for us. In case of rejected debits (due to lack of bank account defrayment because of bank account expiry or retraction of the bank account holder or incorrectly transfered account information), they are charged according to our GTC. A service charge of
EUR 7,50 plus extra bank charges per rejected debit are also raised. Regarding the expenditures and costs for rejected debits and to avoid service charges, we recommend in case of retraction or contract cancellation or complaint not to reject the direct debit. In this case an agreement with us about reversed transaction of the payment is possible via re-transfer (in amount of the payment) or crediting.
Payment via credit transfer
Unfortunately there are lots of deceitful emails in your mail account relying on carelessness and claiming for payments via credit transfer.
Please compare the noted bank details with those in our invoices to prevent embezzlement.
Commerzbank Essen

Rackhansa GmbH
DE70 3604 0039 0177 8844 00
COBADEFFXXX