Client Information and Sub-Account Management
Log on to your client account (see Client Login).
On the right side You can see the menu for your personal details. To open out the menu, click on it. You can now manage appropriate areas like in this case "Contacts/Sub-Accounts".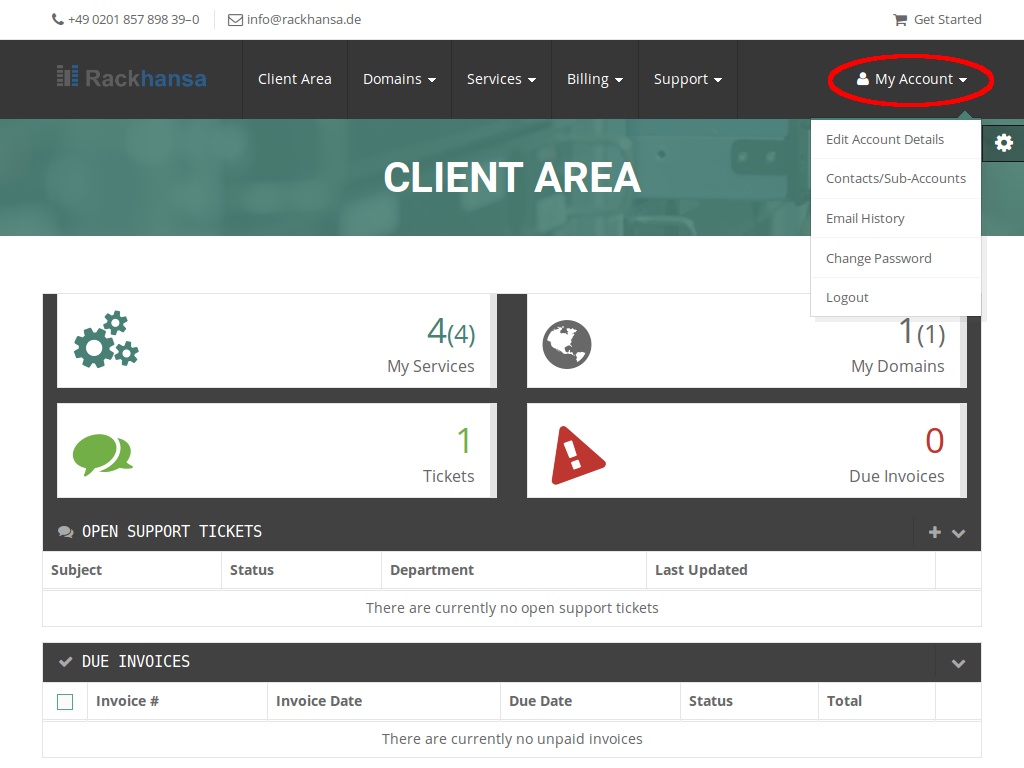 My Details:
In this area You can manage your personal details and of course they're always up to date.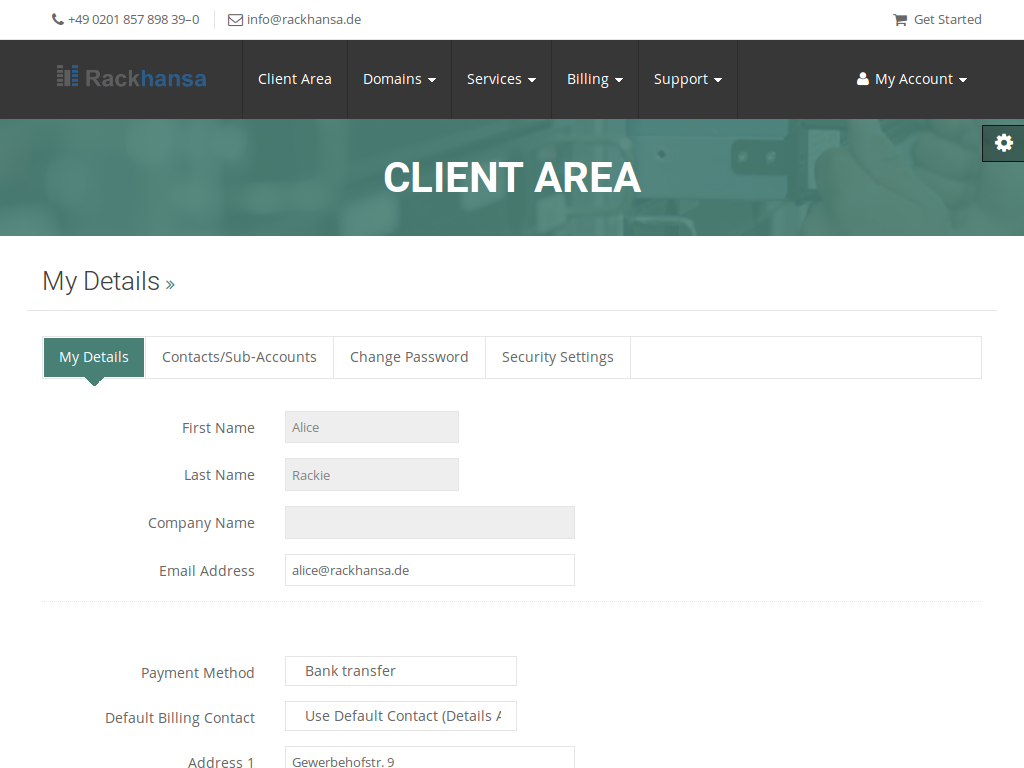 Contacts/Sub-Accounts: Here You can compile additional contacts and sub-accounts. The advantage of an additional account is your personal setting of an account with for instance limited access rights.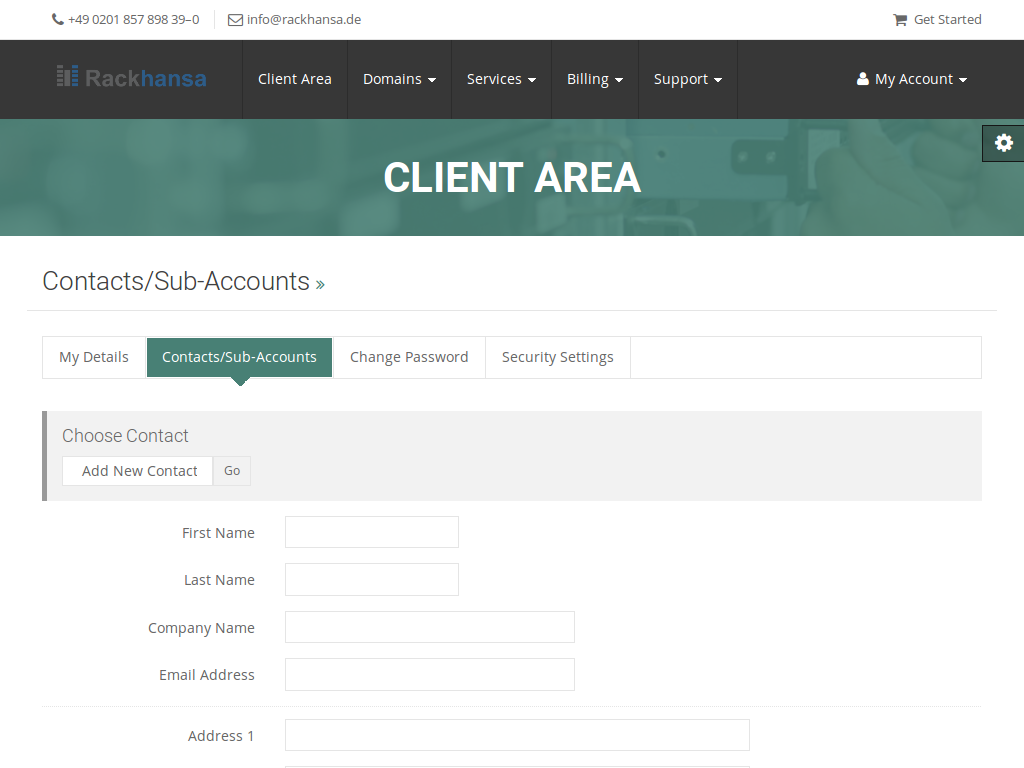 To create a new account with limited access rights, enter the details of the new account holder and set a "tick" at "tick to configure a as a sub-account with client area access". The rights You'd like to provide to the account holder are now visible.
For example: You can allow to view the domain and to edit the DNS zones but not to cancel the contract or to change the contact information.