How to do SEO your WordPress blog
Today we are going to guide you about the improvement in SEO of your WordPress blog.
How you can SEO your WordPress blog?
There are four ways to SEO your WordPress site:
The tool for modifying your blog link is known as permalink.
If anyone wants to upgrade his ranking in the search results, he has to give brief description for each page/post. This is known as meta description.
For search engines to correctly guide your images you should optimize your images.
Your article should be written in a proper structure that will help you in higher ranking of your content and for this you have to use headings like "How to use permalinks to optimize your WordPress website".
Permalinks used to optimize a WordPress website
It is your choice to choose how you want to adjust your links so that they look attractive. Open the administrative area and click 'settings', there you find 'Permalinks'. Now, you can use traditional structures for your links to optimize them.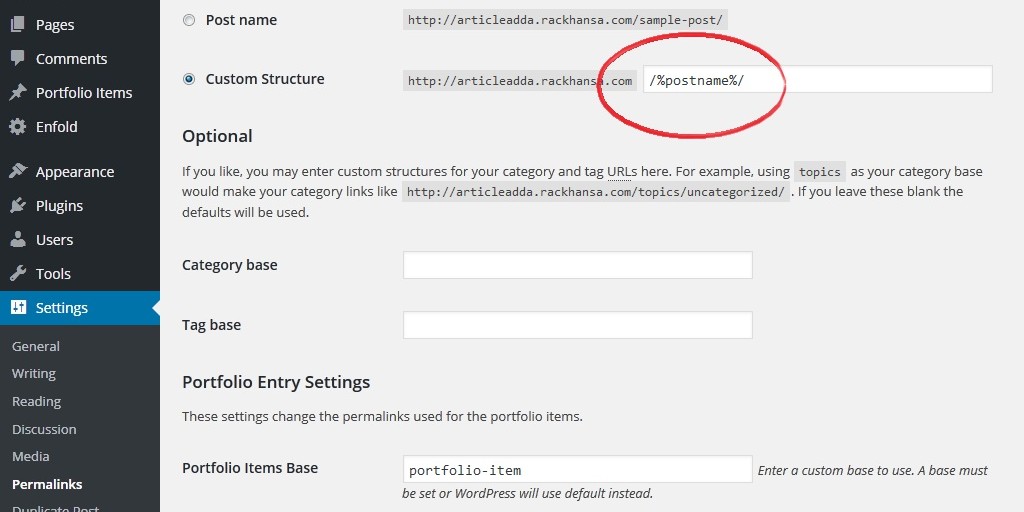 Suppose if you choose a structure and enter /%postname%/ then your links look like http://yourdomain.com/the-name-of-your-post/. Or, you can write /%category%/%postname%/ , this will help in writing your name on the URL. Visit the official website of WordPress to see the list of these permalinks.
Optimization of Meta descriptions
All you need is to enter the 'Meta description' of your pages. Use simple but useful sentences. The search engines will check how relevant your description is to the actual content of your page. You need to describe only the current page, do not write irrelevant information in this description.
In order to categorize your posts in articles, open the posts. There you will find the 'Categories' page in your admin area. Read the description field carefully that is available for every category. Whatever you enter in this field, WordPress will take it and include it as description for the category.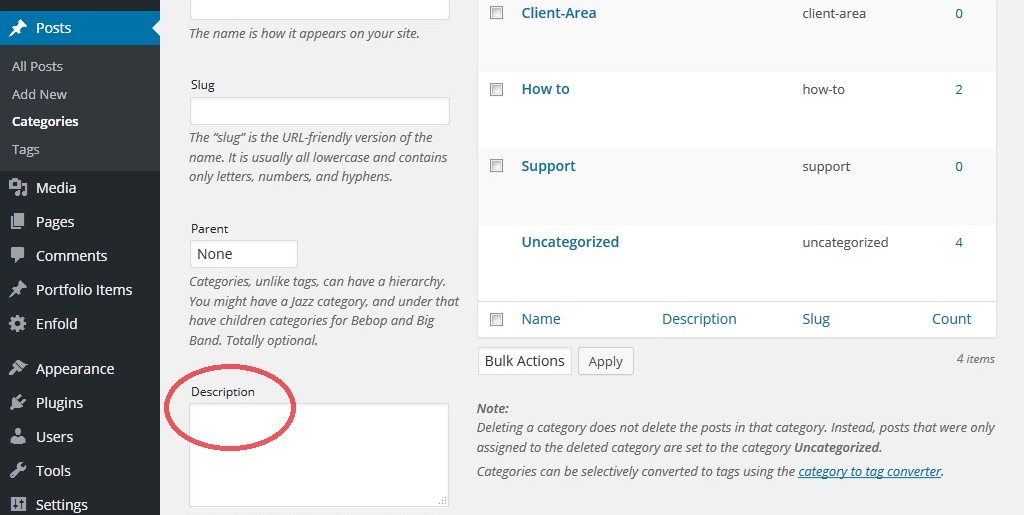 Use "title" and "alt" tags for every image you use in your posts. Browsers should know what this image is supposed to represent. However, it will be a time-consuming task. Other than this, you have the option to use the handy SEO Friendly Images plugin. Check our tutorial on "How to install WordPress plugins" for getting information about how to install this plugin.
After installing the plugin, go to 'Settings' and select 'SEO Friendly Images' in your admin area. Now, you can highlight the ALT and TITLE tags for your images. This plugin helps us in internal variables such as %title, %name and %category. The plugin does the rest and saves your time. It will keep your images SEO-friendly.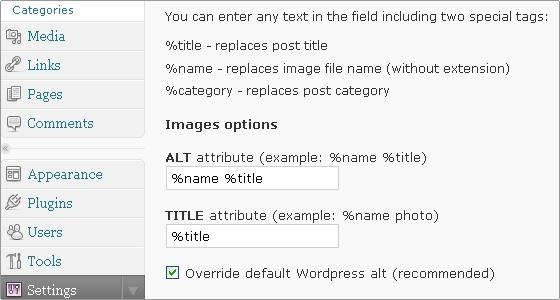 Headings use to optimize your WordPress blog
Now, I am going to tell you how to use heading tags in your title. Use h1- tag only for the titles of your posts. On the other hand use few h2- tags and many h3- tags for the other headings in your posts. This will help the search engines to highlight the important content from your website better. It is recommended to set the title of your post in a heading1 tag.